Region:
Region : YuelamuLanguage: Anmatatyerre
Cassidy Tjapaltjarri was born on Napperby Station in the Northern Territory of Australia c 1923, (circa 1923 means he was not born in a health clinic or hospital and since dates have little significance to Aboriginal people the date was never recorded) and died 25/02/ 2006.
He was the leader and spokesman for the Mt Allen (Yuelamu) painters group where he lived.
He was the custodian of many important dreaming sites and traditional owner where the Tjungarri and Tjapaltjarri men preformed secret and sacred rites for centuries.He painted Love Story for which he was custodian and also depicted other stories such as Caterpillar, Goanna and Bush Tucker Dreamings(Aboriginal Artists Dictionary of Biographies)
He was the brother of Clifford Possum Tjapaltjarri a noted Aboriginal Artist.
Following his brothers death he painted a series of art works related to his burial.
The best one of the series is in a collection in the USA.
Clifford was one on the most famous Aboriginal Artists of the Western Desert and one of the original group of painters who began the movement with Geoffrey Bardon at Papunya.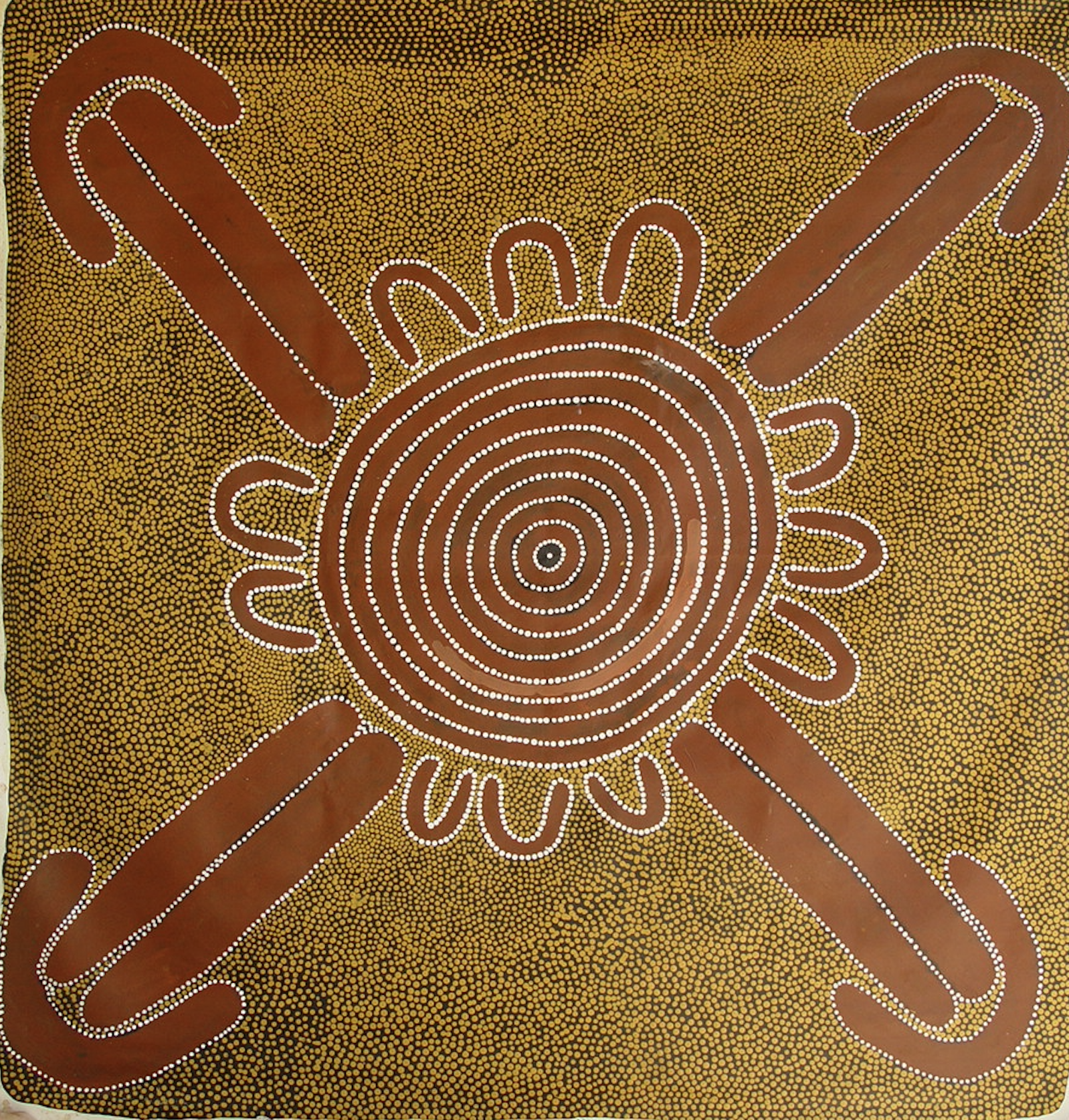 When he died in Alice Springs in 2002 a legal battle between his family members who wanted him buried at a site different from that which he specified in his will and those who wanted to respect his final wishes as stated in his will occurred.
Clifford had stated in his will he wished to be buried a Napperby station where he was born and his wife and son were buried but his family wanted him buried at Yuelamu where they now lived.
It was finally resolved in favor of his family and he was buried at the site they wanted at Yuelamu.
Following the emotional upheaval around his brothers' burial he painted his Burial mound series of paintings.
Cassidy Tjapaltjarri's works have been exhibited in the U.S.A. and Europe and the major cities of Australia.