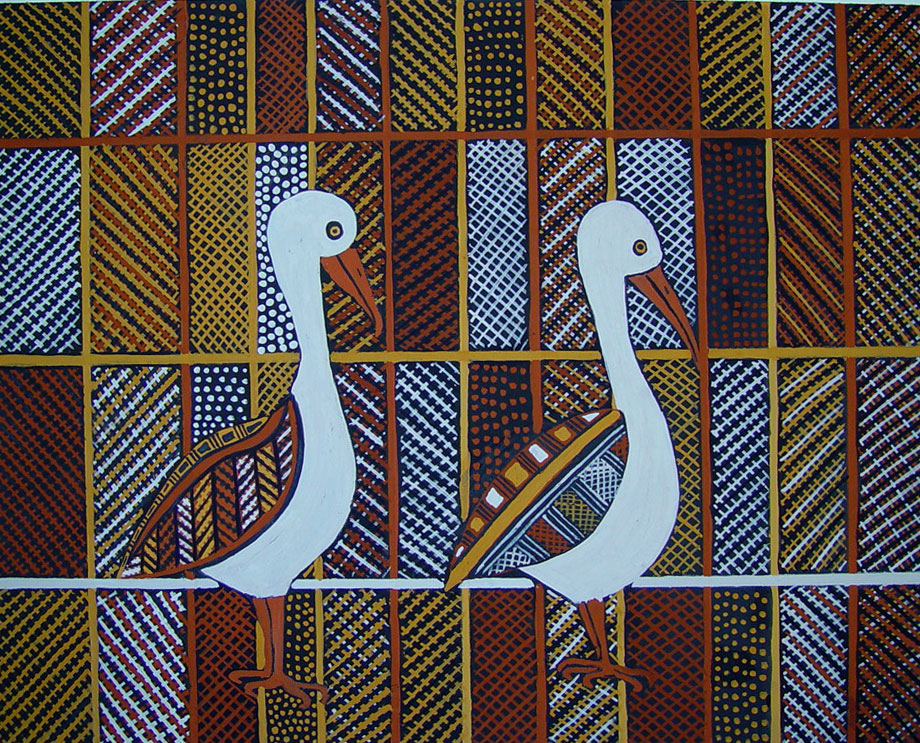 The Tiwi Islands are Australia's best kept secret.
These two islands separated by a narrow passage of water known as Apsley Strait contain wonderful beaches and fantastic fishing.
The island on the west is Melville Island and the Island on the East is Bathurst.
The islands are controlled by the Tiwi Land Council and the Northern Territory government.
They are the fourth and fifth largest islands along the coast of Australia.
The islands are occupied by the Tiwi people who today are probably the most friendly of all Aboriginal people.
These are a group of indigenous people with a long cultural history connected to their islands and are very different then the mainland aboriginals only 60 klms away on the mainland at Darwin.
The islands are inhabited by 90% Tiwi islanders and various others in the support sectors as teachers, medical personal, aircraft management, club and store management and council employees.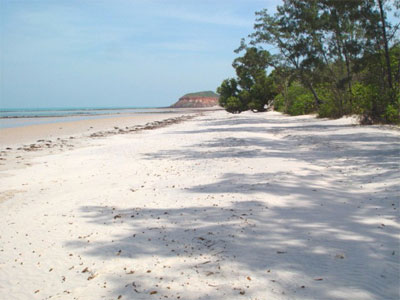 Most of the islanders speak English because of the long involvement of the Catholic Missionaries who established both a school and medical facilities used by both islands from the start of the twentieth century.
Nguiu is the largest town on Bathurst Island and Pirlangimpi or Garden Point and Milikapiti or Snake Bay are the largest communities on Melville Island.
The art work from the Tiwi Islands shows a Macassan influence which would have come from the island traders.
The first European settlement near Pirlangimpi established in 1824 is now just a pile of rocks and was only used for five years because of the constant hostility that existed between the native peoples then and the new settlers.
Very near this site was a forward observation point for Darwin warnings used in WW two and it was attacked during the war by the Japanese aircraft.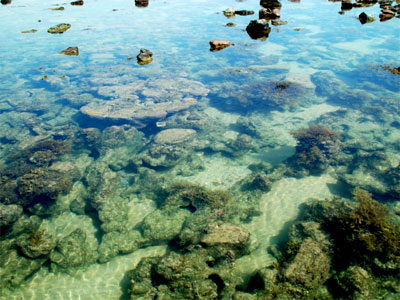 A Japanese plane crashed on the island during the war and is still there in the bush.
The Art of the islands is very distinctive and has had support from the government to establish art centres and distribution networks.
Bede Tungutalum established Bima Wear at Nguiu, and it has gone on to produce textiles and other print works. The art works, paintings and carvings from Tiwi are very distinctive and quite beautiful.
Football and cricket are the unifying sports of the islands and they take these sports very seriously.
Various joint enterprises from fish farming, tree farming and sand mining and a resort have been started and failed over the last few years all for various reasons but it is still a great place to visit if you can.