Tourism in the Alice Springs Region
Tourism in Alice Springs is the primary income in a large outback town unlike any other in the red center of Australia and the base from which its many tourist attractions can be reached by a day trip. Once again there is lots of quality accommodation to cater to all budgets.
Uluru or Ayers Rock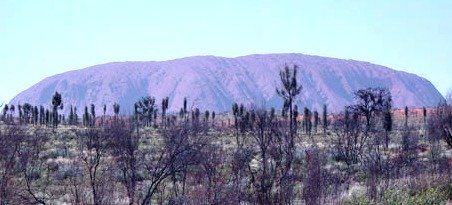 Uluru /Ayers rock is 335 klm from the Alice and is one of the Northern Territories and Australia's most recognized tourist attractions. It can be reached by road or by plane It is in the Uluru -Kata Tjula National Park. There are 5 hotels and camp-grounds at the rock. There are walking tours around the rock and guided tours created for tourism by the local Aboriginal tribes to whom the rock belongs.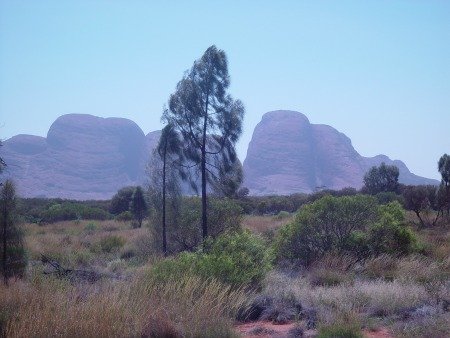 The Olgas/Kata Tjula is the second attraction in the park that consists of 36 steep sided rocks.
In driving to Kings Canyon from Alice you also have the opportunity to see a large crater formed many thousands of years ago by a rock from space.
You can hike the Larrapinta trail, see the Mac Donnell ranges, take a balloon ride out over the desert or a camel ride out into the desert.
All this and more can all be enjoyed while a guest and tourist of the Red Center.
The largest export of camels back to the Middle East occurs from Australia Northern Territory in the area West of Alice Springs.
You can also place a bet at the Lasseters camel cup in July in a dedicated 400 meter camel race track in the Blatherskite Park and draws a crowd of about 5,000 people.
Another tourism event the last Sunday in August is the Henry on Todd dry river boat regatta run over dry river bed with contestants caring bottomless boats.
A recreation of the English Henry on Thames yacht race in the dry red centre and is a lot of fun both for the contestants and onlookers.
Pupunya is the birthplace of the dot paintings where it became shared and is now permanent on canvas.
It is located 350 kilometres northwest of Alice Springs.
Our part of the world is varied beautiful vast untouched and spectacular tourist location and there is a lot to see and do so plan to stay a while.